Regular exercise can bring exceptional changes not just to your body but your mental health as well. While it has been long confirmed that staying physically active can provide you with immediate and long-term health benefits, many people still find it quite difficult to do.
Through chance or circumstance or some combination therein, not everyone can fit it into their routine (sometimes they don't fit it in on purpose). In fact, just the thought of exercising can make some people super nauseous.
But wait! Here's some good news for you.
Health and fitness experts from Vivotion.com revealed that any form of exercise from aerobics to yoga could act as a stress reliever. Moreover, physical activity has been used to treat anxiety and depression in clinical trials. Neat huh?
If you're still not into exercise and the thought of all that effort makes you nauseous, here's a little secret… Workouts are supposed to be fun, not torture. So if you are torturing yourself, you're doing it wrong.
Exercise and Stress Relief
Stress relief is known as one of the most common mental benefits of exercise. Having said that, regular physical activity can also reduce stress and other symptoms of mental conditions such as depression and anxiety you may have been experiencing.
According to Dr. Miller, assistant professor of psychiatry at Harvard Medical School:
"For some people, it works as well as antidepressants, although exercise alone isn't enough for someone with severe depression."
Sure an expert said so, but how does that even work? Well here's how. When you exercise your body releases chemicals. It is through these chemicals that your body starts feeling more calm and relaxed. This is especially true when your anxiety hits you. Now, why does your body release such good things? It's hard to say. But many experts believe that it's your body's way of rewarding you for behavior that would benefit your body.
With that in mind, daily exercise can also help you to recover from mental health issues through your body's ability to deal with existing mental tension. As you do your regular workout regimen, your body pumps more blood to your brain—helping you to think more clearly.
A bonus: exercising does also help in increasing the size of your hippocampus, the part of your brain responsible for memory. You see, exercising is also good for your brain!
TLDR: Exercising is a good way to treat milder forms of depression and anxiety.
Additionally, a regular exercise regimen can also help ease symptoms of other common co-occurring conditions and reduces the risk of the following:
How Exercise Promotes Positive Well-Being
Another great thing about exercise is it also can be used to improve overall well-being in people who already feel mentally healthy. It has been found that the more an individual stays physically active, the more that person's mood, energy levels, and even quality sleep will be improved.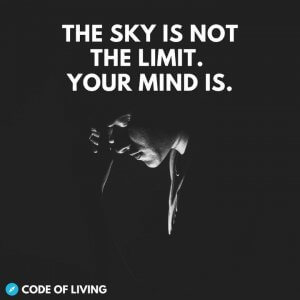 Listed down below are a few of the reasons why exercising is suitable for your psychological well-being.
It Decreases Stress Hormones
Daily workouts can help decrease stress hormones such as cortisol which is closely linked with stress. It is a hormone that plays a significant role in the body's stress response and is often measured as one of the stress indicators.
But other than reducing your stress hormones, exercise also boosts the happy hormones as well! When you exercise your body releases endorphins, giving your mood a natural boost!
It Distracts You From Negative Thoughts And Emotions
If there's a perfect way to take your mind off of your problems, negative thoughts, and emotions, then engaging yourself in physical activity or getting yourself into a zen-like effort can be your best bet!
Furthermore, as you begin to shed your daily tensions through physical activity regularly, you will be more focused on a single task, resulting in a high energy level and optimism which can help you remain calm and clear in everything you do.
It Boosts Your Self-Confidence
It is no longer concealed from anyone that exercise can help us lose weight, tone our bodies, and maintain a healthy glow. If you keep on working out, you may feel a subtle but significant boost in your mood as you slowly get in shape.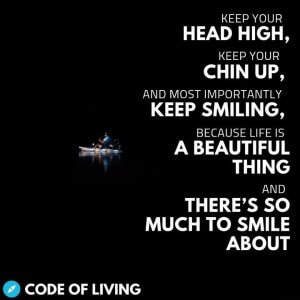 This can mean only one thing: exercising can enhance your self-confidence, helping you to project a strong aura.
Better Physical Health = Better Mental Health
Stress can cause illness, and illness can also cause stress. It's a vicious cycle.
By enhancing your health and longevity with exercise, you can save you a great deal of cash and a great deal of stress in the short run by strengthening your immunity against the cold, flu, and other minor illness, and in the long term by keeping you healthier longer.
Oh! And your bank account will be happier too!
It Provides A Buffer Against Stress
As mentioned before, physical activity can lower your physiological reactivity towards stress. For those who get more exercise, they become less affected by the pressure they face in their daily lives.
In addition to all the other amazing benefits, exercise can help you be more resilient towards future stress as well as present a way to cope with current challenges.
Types Of Exercise To Manage Your Stress

 
Fortunately, many types of exercise can help improve your overall mental health. From indoor activities such as weight lifting to outdoor ones like running, it is crucial to find a kind of exercise you enjoy doing. 
But if you are a total noob, and need some suggestions, here are some types of exercise that can benefit your mental health.
Yoga
The potential health benefits of doing yoga include stress reduction. Yoga is an ancient mind-body practice that combines physical poses, controlled breathing, and meditation or relaxation. It is a low-risk method for body and mind healing.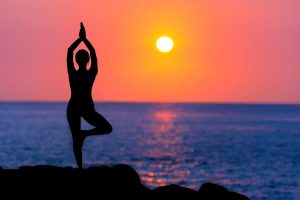 It can also range from gentle to challenging poses. The most common form of yoga involves physical poses known as asanas, controlled breathing, and meditation.
A 2018 study published in Complementary Therapies in Clinical Practice discovered that yoga could help in:
Decreasing physiological arousal;

Lowering your heart rate;

Lowering blood pressure;

Improving your respiration;

Reducing the stress response;

Reducing depression and anxiety;

and increasing energy and feelings of well-being.
Tai Chi
One of the main benefits of tai chi is its ability to reduce stress and anxiety. This ancient practice is a Chinese martial art that combines meditation and rhythmic breathing. It has also been found that Tai Chi can provide the same benefits for managing stress-related anxiety as exercise. Also, it is an accessible and low-impact workout that is safe and inexpensive to perform, as well.
Tai Chi has been shown to:
Reduces stress

Lowers blood pressure

Reduces anxiety

Improves depressed mood

Increases self-esteem
Aerobic Exercise
Regular aerobic exercise such as running, cycling and swimming, whether it's single sessions and long-term programs, can provide you with a positive benefit for your psychological health.
Before You Begin 
Keep in mind that a successful exercise regimen can only begin if you plan it well. You can start by following these simple steps:
1.      Consult with your doctor. If you are just starting with a workout program or if you haven't exercised for some time and you have health concerns, it is vital to consult with your healthcare provider first. They will help determine the form of exercise and intensity level best suited to your physical condition.
Tip: If you have a mental illness, or if a mental health professional is treating you, make sure to ask about how you can incorporate physical activity into your treatment.
2.      Walk before you run. It is important to build up your fitness level first gradually. Too much excitement to try a new workout program can lead to two things: overdoing it and injury. For most healthy individuals, the Department of Health and Human Services recommends getting at least 2 hours and 30 minutes of moderate aerobic like brisk walking or swimming a week. Or 75 minutes of vigorous aerobic activity such as running a week.
Tip: You may incorporate strength training exercises at least twice a week and do a combination of moderate and vigorous activity.
3.      Do what you love. Any form of exercise or movement can strengthen your fitness level while decreasing your stress at the same time. But keep in mind that the most important thing is picking an activity that will not only suit your taste but will also bring you joy.
Examples include walking, bicycling, jogging, yoga, tai chi, stair climbing, weightlifting, swimming, and even gardening!
4.      Schedule your exercise program. Although your schedule may be super busy, try to find some time to exercise. If anything, just think of it as household chores. Not many people like doing it, but if you forget about it your house will be a mess at best, and broken down wreck at worst… The same can be said about your body and exercise!
How to Start a New Exercise Plan
Once you have received your healthcare provider's approval and recommendations, it is time for you to decide what type of exercise program you'd go for.
Do you wish to take a class? Are you planning to hire a personal trainer at the gym? Or do you prefer to go for a walk on your own time?
The key to sticking with your exercise program is finding something that you enjoy doing.
Starting a new exercise program can make you feel motivated, and this motivation to exercise can be exceedingly beneficial when it comes to helping you get started on your new workout regimen.
Here are some few tips to help you start and maintain your new exercise program:
Don't overdo it. Make sure not to push yourself to extremes on your first day. Overdoing can lead to some serious physical injuries. Just take it slow in the beginning. You can always gradually increase your workouts over time. Just remember to take it slowly and have fun!
Commit. For best results, stay patient and consistent with your workout program. Remember, putting time aside to workout means you have made your overall health and well-being a top priority.
Keep on experimenting. Try to experiment with different strategies so that you may find what works best for you. For instance, if you find yourself struggling to stick with exercise first thing in the morning, you may want to exercise in the afternoon instead. Just keep on experimenting until you find something that you're likely to stick to. And for the sake of your well being, HAVE FUN. If a class, a routine, or a sport isn't fun for you, then quit that activity and find a new one. Keep experimenting until you find what works for you, otherwise, you'll only have more stress, not less.
"Exercise should be fun, otherwise, you won't be consistent." -Laura Ramirez