Do you want to stay healthy for many years to come? If the answer is yes, you have to start taking care of both your mind and body. Fortunately, there are self-care tips to help you do just that, no matter whether you are a college student or a very busy businessperson. 
In this article, you will find a list of self-care tips for better physical and mental health, ranging from booking a stay at a wellness center, staying hydrated, having a healthy and balanced diet, and exercising on a regular basis to getting enough sleep, meditating, and writing in a gratitude journal. Check it out!
1. Visit a Wellness Center
If you want to give both your body and mind the rest they deserve, you should book a stay at the best wellness center that you can possibly find! If you do not know what wellness centers specialize in, the name itself is pretty telling. They offer a variety of health services, such as nutrition consulting, personal training, and fitness. Because of that, they are a great place to visit if you are in dire need of recharging your batteries.
2. Drink Plenty of Water
Staying hydrated is one of the most important things that you can do to take care of your health. Why is that the case? It helps keep your skin looking young and healthy and boosts your productivity, among other things. If you want to stay hydrated, you should put in the effort to drink at least eight glasses of water every day. Your body will thank you!
3. Eat Healthy and Balanced Meals
Your diet has a huge impact on the way your body functions. That is why you should always try to eat healthy and balanced meals that include fruits and vegetables, whole grains, lean proteins, and healthy fats. It is the only way you can give your body everything it needs.
4. Stay Physically Active
Did you know that staying physically active has numerous benefits? First of all, it will boost your energy levels and improve your mood. Second of all, it will help keep your weight under control. Sounds great, right?
Ideally, you should be physically active for around two and a half hours each week. You can find lots of ways to incorporate exercise into your weekly routine, ranging from taking a walk to work instead of taking the bus, cycling on the weekends, and taking dancing classes twice a week. It is all up to you and what you feel comfortable doing!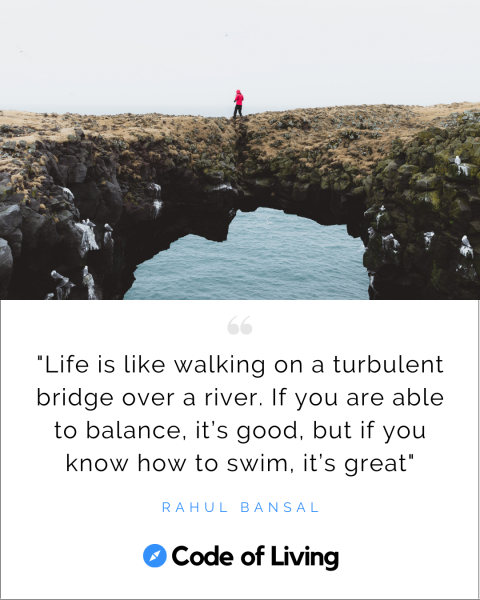 5. Get Enough Sleep
If you want to give your body and mind what they truly need, try getting enough sleep. Ideally, you should sleep between seven and nine hours each night. That number varies depending on your age. The younger you are, the more sleep you need to stay healthy.
6. Meditate Every Single Day
Do you feel very stressed out on a regular basis? If yes, you might want to try meditating! It is great for reducing stress and anxiety, as well as improving your ability to focus and your attention span. It also helps regulate your hormonal system, which in turn contributes to better sleep quality and physical health.
If you have never tried meditating before, you should start with simple deep breathing exercises. For example, you can spend around five minutes a day simply observing your breath as it flows in and out of your body. It should be more than enough if you are a total beginner!
7. Write in a Gratitude Journal
Having a gratitude journal can make you feel a bit more satisfied with your life, as well as boost your mood and reduce stress. How does it work? First, you should buy the cheapest notebook that you could find at your local supermarket and a pen. 
Then, at the end of each day, you should open that notebook and write down three things that you are grateful for that day. For example, it could be noticing a pretty bird while walking down the street, meeting a kind stranger, or being able to see a beautiful sunset.
8. Spend Time with Friends and Family Members
Spending time with friends and family members can help you relax after a long day at work or when you are feeling depressed. Besides, they can provide you with the emotional support you need when dealing with difficult life situations. Because of that, you should meet up with your friends and family members at least once every week.
In Conclusion
As you can see, there are quite a few self-care tips, that you can do to take care of both your mind and your body. For example, you can do your best to stay physically active and try to drink plenty of water every single day. That alone can end up being incredibly helpful!
However, if you have been feeling stressed out or very sad for quite a long time, you might want to look into getting professional help. It does not hurt to ask other people for help when you really need it! In fact, it might give you the tools you need to change your life for the better.